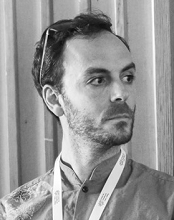 |
---
---
________
---
Welcome to my academic webpage. I am a sociologist specializing in popular culture and world politics, with a particular focus on East Asia and martial arts.
Currently I am Visting Researcher at The Center for Asian and African Studies at El Colegio de México (COLMEX), at The Center for Research on North America at Universidad Nacional Autónoma de México (UNAM), and member of the Research Group GREGAL (Cultural Circulation Japan-Korea-Catalonia/Spain) at the  Department of Translation and Interpretation and East Asian Studies, Universitat Autònoma de Barcelona (UAB).
My interests lie in the geopolitics of martial arts, Okinawan studies, Japanese popular culture, working class and youth subcultures in postwar Japan, and the relationship between soft power, cultural industries and heritage discourse in East Asia. You can find more about my research here.
This 2021 I have been granted with a Japan Foundation Long-Term Fellowship to continue my research at the Faculty of Global and Regional Studies at the University of The Ryukyus (2022), where I will return after being Visiting Researcher in 2018.
I hold a Ph.D. in Intercultural and East Asian Studies from the Universitat Autònoma de Barcelona (2020), obtained with cum laude and for which thesis I won the "Best Doctoral Dissertation Award" of the Spanish Association of East Asian Studies (AEEAO).
In 2017 I was granted in with a Francisco Ayala Foundation Fellowship  to conduct an analysis on the presence of classical sociology in early 20th century Spanish boxing literature. Formerly I completed a research master in Comparative Literature: Literary and Cultural Studies, with a study on Jack London's boxing stories, and a degree in Sociology at the UAB.
---
---