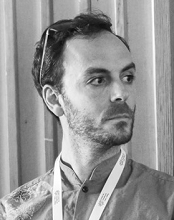 Universitat Autònoma de Barcelona
&
Cardiff University
---
---
---
Welcome to my academic webpage. I am a sociologist specializing in martial arts and popular culture, with a particular focus on Japan and Okinawa.
Currently I am a Postdoctoral Research Associate at the Department of East Asian Studies at the Autonomous University of Barcelona and a Postdoctoral Fellow at the School of Journalism, Media & Culture at Cardiff University. Previously I have held visiting positions at the Faculty of Global and Regional Studies at the University of The Ryukyus, at The Center for Research on North America at Universidad Nacional Autónoma de México (UNAM), and at The Center for Asian and African Studies at El Colegio de México (COLMEX).
I have been a Japan Foundation Fellow (2021-2022), and a Francisco Ayala Foundation Fellow (2017). I am also a member of the Research Group GREGAL (Cultural Circulation Japan-Korea-Catalonia/Spain) at the UAB.
My interests lie in the cultural history of Japanese martial arts, Okinawan studies, and popular culture. I am also interested in working class and youth subcultures in postwar Japan, as well as in transnational studies between Japan, Spain, and Mexico from the perspective of popular culture. You can find more about my research here.
I hold a Ph.D. in Intercultural and East Asian Studies from the Universitat Autònoma de Barcelona (2020), obtained with cum laude and for which thesis I won the "Best Doctoral Dissertation Award" of the Spanish Association of East Asian Studies (AEEAO).
---
---