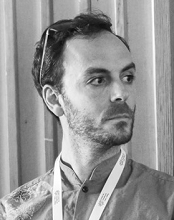 Cardiff University
&
Universitat Autònoma de Barcelona
---
---
---
Peer Reviewed Articles
"Recentering the Cartographies of Karate: Martial Arts Tourism in Okinawa." Ido Journal of Martial Arts Anthropology, 21(3) (2021): 51-66. Scopus, ESCI Web of Science.
"In which Ways is Karate (dō) Japanese? A Consideration on Cultural Images of Bushidō and Nihonjinron in the Postwar Globalization of Martial Arts." Waseda Journal of Inter-Regional Studies: Regional and Global Perspectives, 4 (2021): 15-30.
"Acheronta movebo. Resiliencia y revolución en 'The Mexican' (1911) de Jack London." 452ºF Revista de Teoría de la Literatura y Literatura Comparada, 16 (2016): 195-208. Scopus, ESCI Web of Science.
Book Chapters
"From Olympic Sport to UNESCO Intangible Cultural Heritage: Okinawa Karate Between Local, National and International Identities in Contemporary Japan." In Park Seong-Yong and Ryu Seok-Yeol (eds.).Traditional Martial Arts as Intangible Cultural Heritage (Living Heritage Series), pp- 41-55. Jeonju: UNESCO-ICHCAP, 2020. With Andreas Niehaus.
현대 일본의 지역, 국가, 국제 정체성 사이의 오키나와 가라테. 책임편집 박성용, 류석열 (42-59). 인류무형문화유산 세계의 전통무예를 만나다. 유네스코아태무형유산센터, 유네스코국제무예센터, 2021. 공저자 Andreas Niehaus.
Reviews
"Ankō Itosu. The Man. The Master. The Myth. Biography of a Legend. By Thomas Feldmann." Revista de Artes Marciales Asiáticas (RAMA) 17.1 (2022): 108-112. [Bilingual Eng/Spa], Scopus, ESCI Web of Science, FECYT Quality Seal.
Forthcoming

"La décolonialité comme nouveau paradigme pour les études d'arts martiaux: leçons de l'épistémologie mexicaine et philippine." In Olivier Bernard (dir.). Arts martiaux et cultures. (Collection: L'univers social des arts martiaux). Quebec: Les Presses de l'Université Laval, 12/2023. With George Jennings and Rachelle Penayra.
"Religion and Identity in Karate: The Politics amidst the Okinawan Heritage and the Japanese Sport." In Sport and Religion in Japan, ed. By Zachary Smith, Stephen G. Covell, and Dennis J. Frost.
"Supernatural is Subaltern: The Border Representation of Latinx Folklore and Martial Arts in Seis Manos." In Latinx Representation in Popular Culture and New Media, edited by J. Jesse Ramirez and Anna Marta Marini. With Angélica Cabrera Torrecilla.
La búsqueda de Okinawa. Cultura y representación en el archipélago sur de Japón (Ed.) Japanese Studies Library Book Series. East Asian Studies and Research Centre (CERAO-UAB) & Edicions Bellaterra.
---